Filinvest Land on track to finish Centro Spatial Building Two
23 March, 2022
---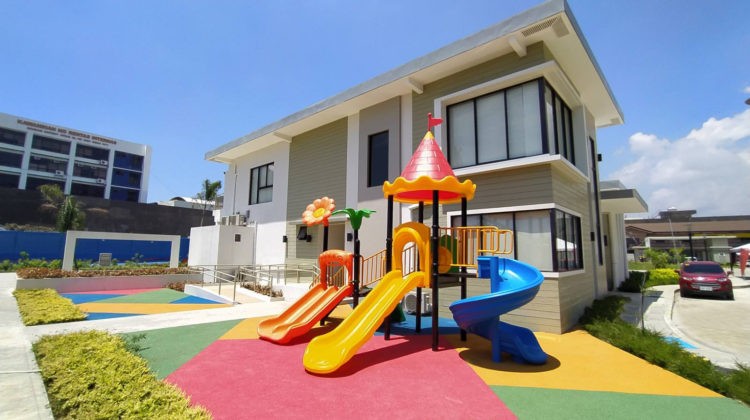 DAVAO CITY — Despite the economic crunch brought about by the pandemic, Filinvest Land has delivered its commitment to its clients.
Truth is, Its newest, second tower set to be completed in the 2nd quarter
Centro Spatial, one of Filinvest Land's newest projects in Davao City, grows its footprint with the addition of a new tower. Filinvest Land started construction of Centro Spatial's second tower in the latter half of 2021. Now at over 70% completion, the developer is on track to welcome new residents as it looks to finish construction of Tower Two by the second quarter.
Centro Spatial is a testament to Filinvest Land's vision of building more Filipino dreams across the archipelago. This new building in Centro Spatial will give more Davaoeños the opportunity to enjoy a green condo lifestyle. We also hope to support Davao City's continued economic growth through our additional investment in the city," said Tristan Las Marias, Executive Vice President and Chief Strategy Officer of Filinvest Land, Inc.
Centro Spatial, from the smart-value Futura by Filinvest brand, is a green and sustainable mid-rise condo community at the heart of Davao City. This low-density development is set within 1.7 hectares of prime land that will see five buildings, eight stories high each, at full build. Here, families can jumpstart a healthy future within any of Centro Spatial's ± 19-square-meter studio units or ± 32-square meter 2-bedroom units. Imagine units where there are no obstructive beams and columns, opening up more living space for the entire family. Those who see themselves calling Centro Spatial home can start with around Php 8,000 monthly downpayment over 30 months for a limited time only.
Green
Filinvest Land brings nature's benefits closer to its residents, like lowered stress levels and better respiratory and cardiovascular health, among many others. Centro Spatial's master-plan boasts of wide, open spaces including landscaped lush greens, a tree-lined road network, and complete amenities.
Health
Physical and mental well-being are also vital in Filinvest Land's condo communities. The amenities within Centro Spatial which include a clubhouse, adult and kiddie pools, a gym, basketball court, function room, playroom, and playground give residents the freedom to embrace a green, healthy lifestyle. Here, they can take a walk, jog, swim, or simply breathe freely.
Life Tech
Filinvest Land strategically positions its developments in key cities and suburban areas. Centro Spatial is located on Bolton Extension, Brgy. 39-D, where necessities are within reach. Davao City Hall is just 280 meters away, including key government offices like the Bureau of Internal Revenue, PhilHealth, and San Pedro Police station. Centro Spatial further underscores convenience with its fiber-, Wi-Fi-, and telco-ready units ideal for work-from-home and remote-learning set-ups.
Dreams Built Green
Centro Spatial is designed and crafted with care to give its residents a life connected to nature. It is the ideal home for young professionals looking for independence, starting families seeking for a home to take root in, and those seeking a worthwhile property investment.
It is no wonder that Filinvest Land, one of the country's largest developers, was recently recognized as one of BCI Asia's Top 10 Developers in the Philippines for the 10th year and as the Best Developer in Mindanao in the Dot Property Awards. Centro Spatial is part of the developer's extensive portfolio with over 250 projects in over 50 key areas nationwide.
Source: NewsLine Philippines