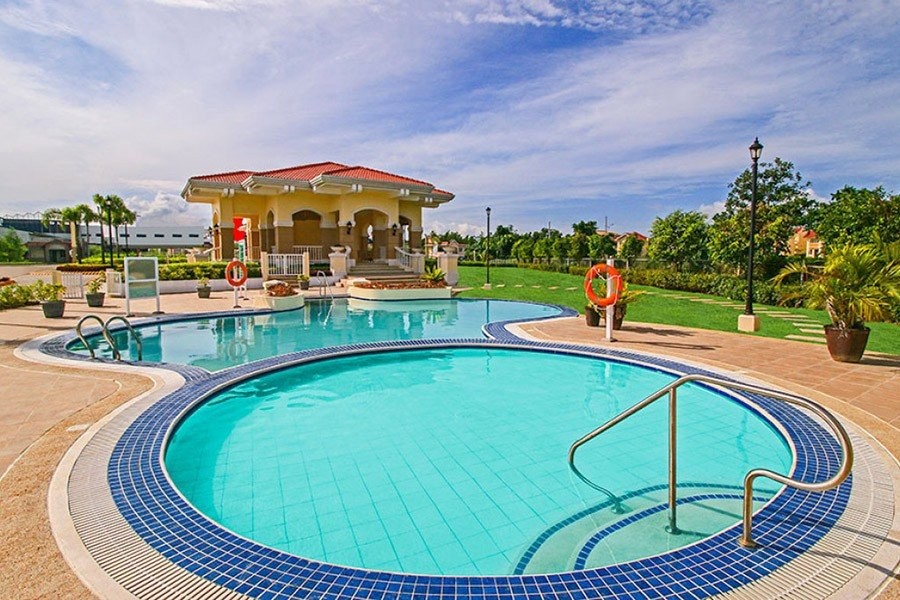 Benefits of House and Lot in Laguna
Not everyone is attuned to living in the suburbs. Today, most people live on either side of two extremes: be it in a heavily urbanized city, or a comfortable and peaceful rural area. With suburban areas, you can enjoy the best of both worlds. Most suburban real estate boasts both convenience and peace. If you've started to look for a house and lot in Laguna, chances are you've noticed just how refreshing some of your choices were—especially the open spaces found near these residential areas.
Laguna lies directly south of Manila. For some people, this might be a sign to expect heavy traffic, but to Futura by Filinvest, it's a sign of convenience. Laguna is near both the heavily urbanized city of Manila, and places like Paranaque, Taguig, and Muntinlupa—all of which bring about great opportunities and amazing entertainment locations.
For some, the south is just a sleepy district meant for residences and homes. However, the south has stepped up its game, matching, and sometimes even surpassing, the Metro when it comes to different aspects such as infrastructure, entertainment complexes and the likes. Read on and find out what it's like to live in Laguna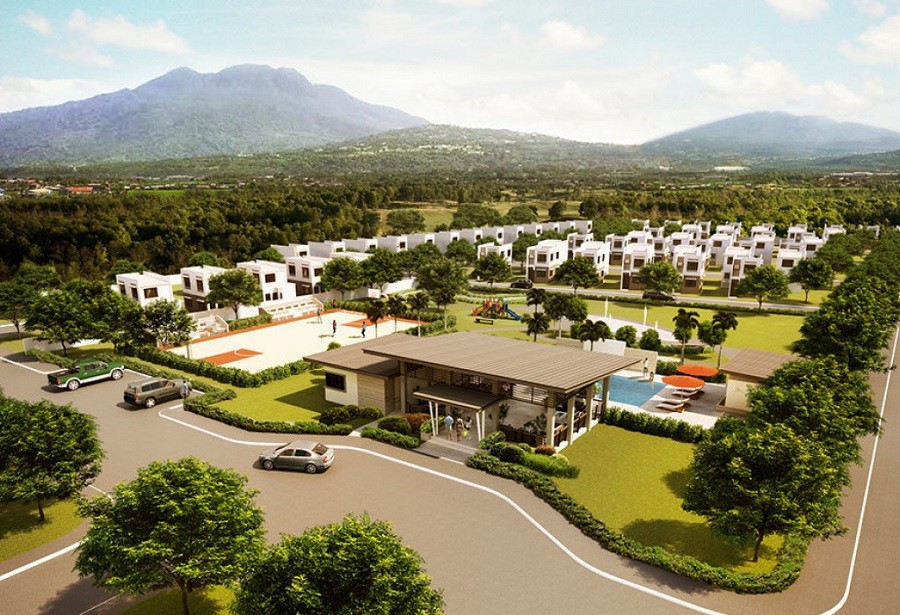 A Haven for Your Family
Finding a house and lot in Laguna can be a great convenience to you and your family. The main advantage that Laguna has over all the other locations both in the north and the south is that it's one of the very few places with great real estate—particularly when it comes to house and lots. You don't need to look for a long time, nor do you have to settle for expensive options because it's quite easy for you to find one that you'll fancy.
Almost anywhere you go, you'll find all the essentials that you need. Fully equipped hospitals, lively commercial hubs, business offices, and even industrial districts can be found in the region. This makes it great for both single young professionals and budding families.
Perhaps the most appealing thing about living in Laguna is how it can bring about stability to the lives of their patrons. Laguna can be considered the unofficial resort capital of the country because of the abundance of private resorts and swimming pools in the province. The environment here is also filled with trees and greeneries — a true sign that Laguneños really value nature.
This is all without mentioning the relative absence of the typical heavy traffic you'll find in Manila. Laguna, overall, is way better for your family because of three main things. The environment is great for raising your children, the most essential establishments and items can be found very close to your home, and there are so many commercial hubs that you won't be bored for a long time.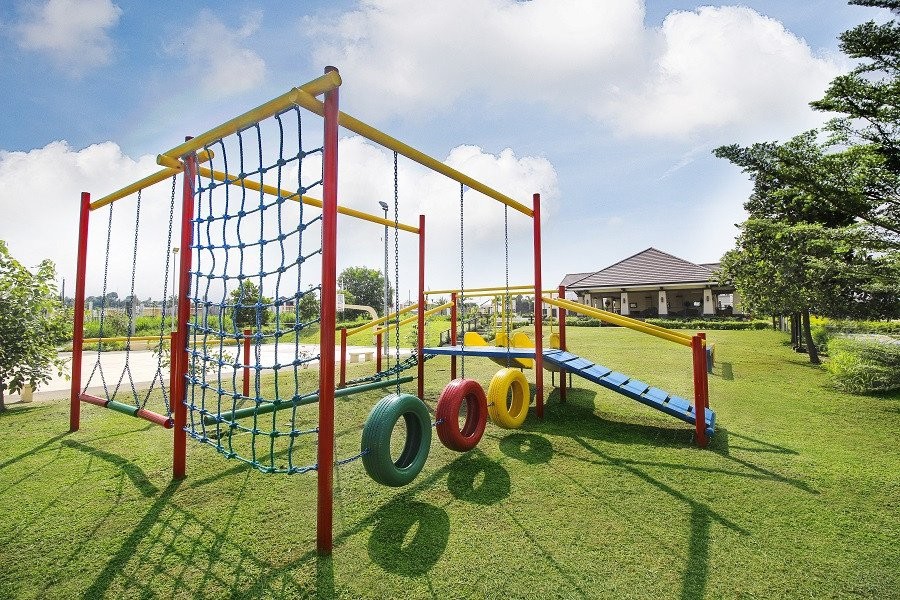 Why You Should Live in Laguna
Laguna is one of the more modernized provinces in the Philippines. However, it still has that peaceful and serene vibe that you can only get to experience in the countryside. It's also slowly becoming a business district that might match up to those such as Makati and Manila. Because of these recent improvements in the region, more and more people are beginning to consider living in Laguna as they start their own families or to simply move out of their parent's house. Here are a few more reasons why you should live in Laguna right now!
Great Open Spaces
This is perhaps one of the most important factors to consider when looking for a home. Parents would find it enjoyable if their children are provided with wide spaces to play in such as your front or back yard, a play area within the premises of the subdivision, or public parks and gathering areas where they can safely spend their time in.
More open spaces mean more places for the family to rest and just relax during the day.
Integrating Nature in Design
Futura by Filinvest takes careful consideration when it comes to architectural decisions and designs. Part of this is incorporating natural objects in the design of homes such as trees, bushes, and the likes.
This fusion between the suburban lifestyle and the more rural aspects of living helps your young ones grow with the right mindsets and environment. When nature is incorporated, they will almost certainly live a life without worry.
With residences from Futura by Fillinvest, you'll see just how dynamic your living space will be. In addition, the surrounding gardens that welcome you every day can take the stress of the day away.
The environment that your home is a part of is a key point for house and lots in Laguna. Living in the province is usually thought of as quiet — one where you're only provided with the essentials you need. Nowadays, it's also one of the healthier options that families can choose. The air and the encompassing environment in Laguna are definitely cleaner than Metro Manila or any other highly urbanized area in the country.
Privacy and Peace of Mind
This mostly pertains to the type of neighborhood you're living in. When living in a property from Futura by Filinvest, you might find that even if your neighbors are raucous, your nights will remain peaceful because the proximity, as well as the build quality of the homes, don't allow noise from entering. Be it for prayer, for exercise, or for your hobbies, you'll find the peace of mind you need within the confines of the residential area.
Houses and lots in Laguna are far and away from the hustle and bustle of Metro Manila. Because of this, you can enjoy some of the best night views in the Philippines since light pollution isn't so prevalent.
Even though being hospitable is a key character trait of most Filipinos, most Laguneños respect the privacy of others. They have the sense to not bother others if they feel like their presence isn't welcome. They respect the personal space of strangers and would do whatever it takes to make people around them comfortable.
A Sense of Community
One of the biggest differences between living in the suburbs and living within a city is the warmth and compassion of your neighbors. Suburban life almost always entails having friendly neighbors all around. This is further emphasized by the fact that the main developers of these communities would often build communal spaces that encourage all those who are living there to bond with one another.
This sense of community is relaxing and refreshing to those who have been hardened by city life. A connection like this makes even the newest of families who moved in feel like they are already part of a long-lasting community. The best part here is that you're not forced to join anything. Yes, an organized community would be nice for some, but some families just want to be left on their own. The community of these families will be more than willing to adapt to them just so they'll feel as comfortable as they can be.
Dynamic Cost of Living
Arguably the best thing that comes with living in Laguna is the renewed cost of living. For anyone that has lived their whole lives in the city, they'll be happy to find out that living in Laguna has a slightly lower cost when compared to the Metro. Almost everything there is cheaper and sometimes, the products and services are of higher quality than what you would find in the capital.
For the most part, this is the main reason why you would want to buy a house and lot in Laguna. Families that are looking for a stable place to live in—a place where they don't have to pay for rent and don't have to live 16 stories above the ground.
Overall, Laguna is one of the best places to settle down with your family. It's not too far away from the city and it's also filled with commercial districts to keep your family entertained. Even for young professionals who still want to focus on their careers, the place is still a great choice as it lets them rest in a place far away from the noise and chaos of the city.
Keep in mind, however, that for you to make the most out of Laguna, you have to be very particular with where you're choosing to live. There are several residential areas within Laguna that you're literally spoiled for choice, but this doesn't mean all of them are of high quality. In fact, there are so few that can bring to you the same level of authenticity and practicality as the ones offered by Futura by Filinvest!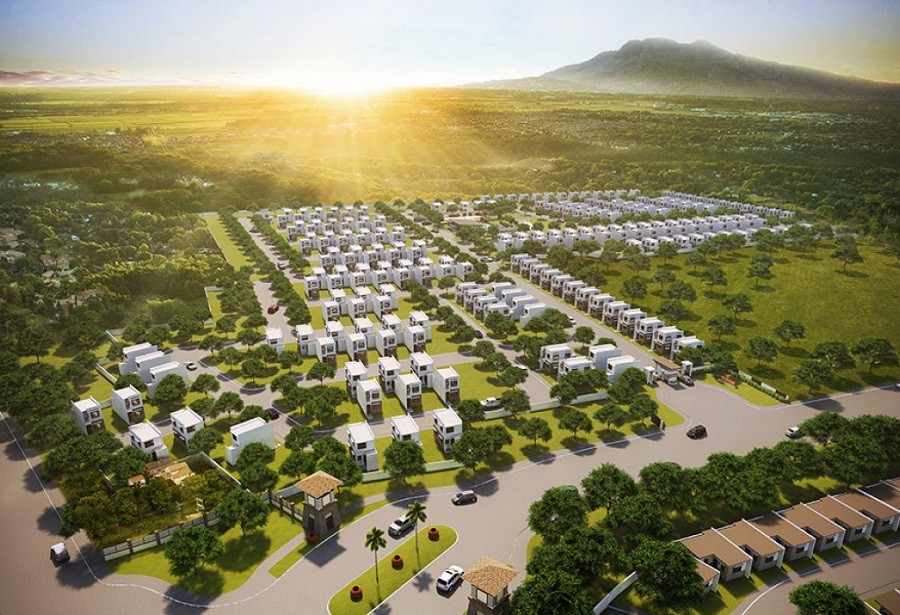 The Best Smart-Value House and Lots in Laguna
Futura by Filinvest offers houses and lots in Laguna that's perfect for your family. The best part about these is that you don't have to waste time and money in the construction of your home—you can choose from a few that have already been built! This way you can enjoy your home and the accompanying surroundings that it is meant to have.
For now, our focus will be on four different residential areas—all of which are offering houses and lots for a very smart price. Keep in mind that with Futura, we don't focus on giving you products. Rather, we pride ourselves in offering house and lots for a very practical and smart value. This way, each and every family will get their money's worth.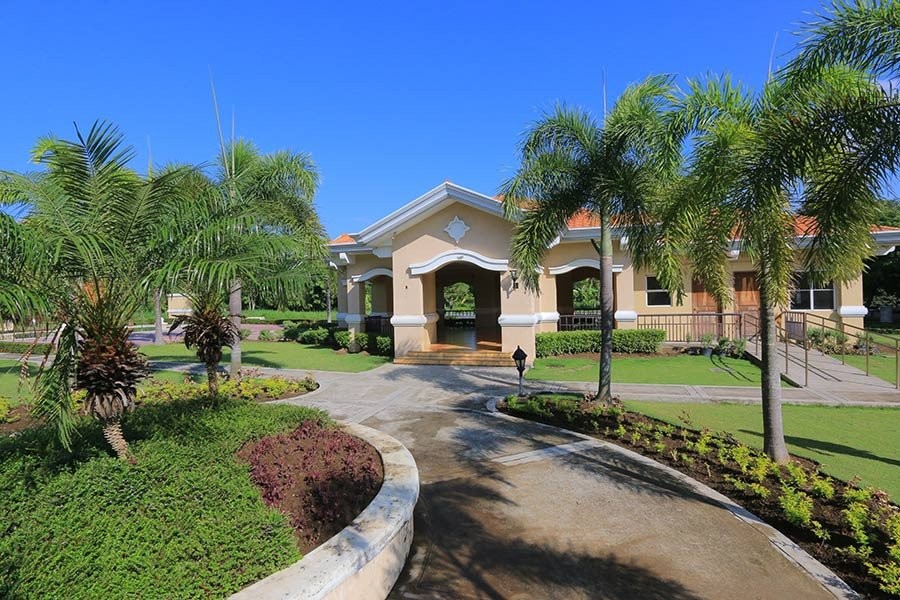 Punta Altezza
Found at Ciudad de Calamba Brgy. Punta, Calamba, Laguna, Punta Altezza is the first of many residential areas developed and managed under Futura by Filinvest. The community has multiple features and amenities for the whole family including the following:
Community Clubhouse
Basketball Court
Tree Park
Swimming Pool
Playground
Picnic Grounds; and
Jogging Paths
In Punta Altezza, you'll feel the warmth of living in a simple, close-knit community. Houses here are close enough to each other to facilitate simple, everyday interactions between neighbors. Pair that with that typical Filipino hospitality and you'll see warm smiles and familiar faces all around!
If you're lucky enough, you might forge long-lasting friendships and share amazing experiences with your neighbors!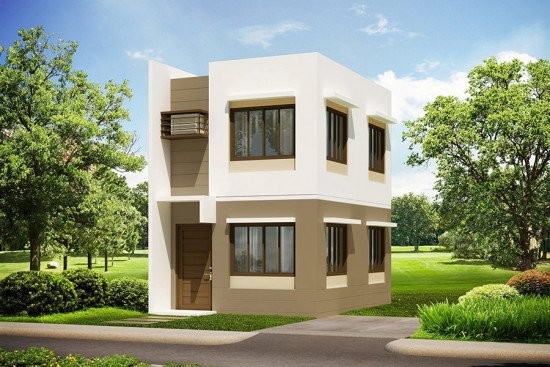 Ventura Real
Located in Brgy. Bubuyan, Calamba, Laguna, Ventura Real is another great residential area of Futura by Filinvest. Its strategic location puts it near a number of public facilities which can easily be reached via several forms of transportation.
Keep in mind that this residential area is still under construction. Once it's complete, Ventura Real should boast a few features and amenities such as the following:
Basketball Court
Swimming Pool
Pavilions
Pocket Parks
Playgrounds
Outdoor Play Area
Ventura Real's main objective is to help families build their dreams. In order for them to do that, they need a safe haven where they can feel relaxed and just forget about a few things in life. This is what Ventura Real aims to provide to all of its patrons.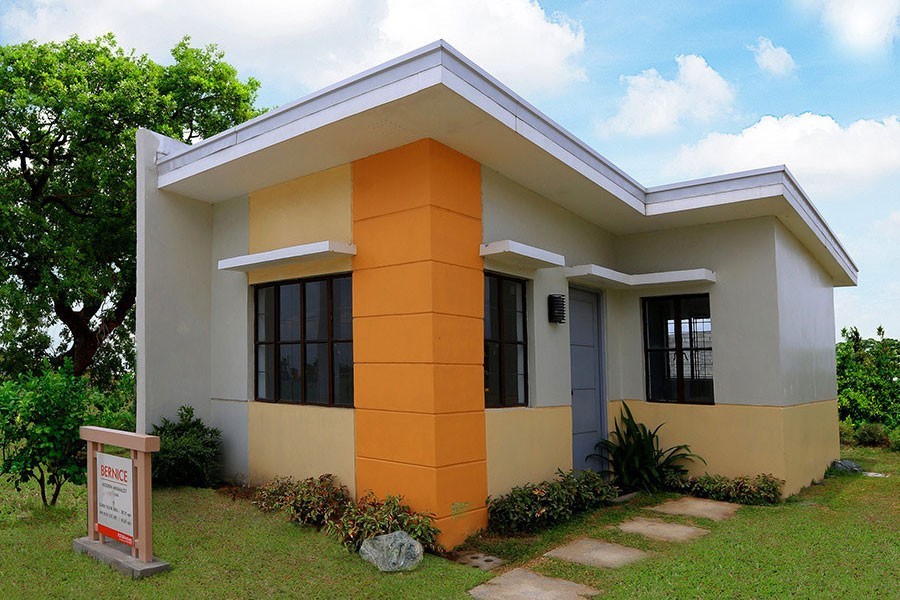 Valle Dulce
Also located at Brgy. Bubuyan, Calamba, Laguna, Valle Dulce is another residential area from Futura by Filinvest. It has two phases, both of which are equipped with the best amenities and features for all of those who live in the area.
Here's a full list of the features and amenities you can find in Phase 1 and 2 of Valle Dulce:
Clubhouse
Adult and Kiddie Pools
Basketball Court
Picnic Area
Pocket Parks
Children's Playground
Giant Chess Board
Outdoor Gym Equipment
Volleyball Courts
Bike Trails
Courtyard
Gazebo
Living in Valle Dulce is surely going to make your life sweeter than usual. The residential area is well-planned. The community there is great for newer families as they are generally welcoming of anyone that's new.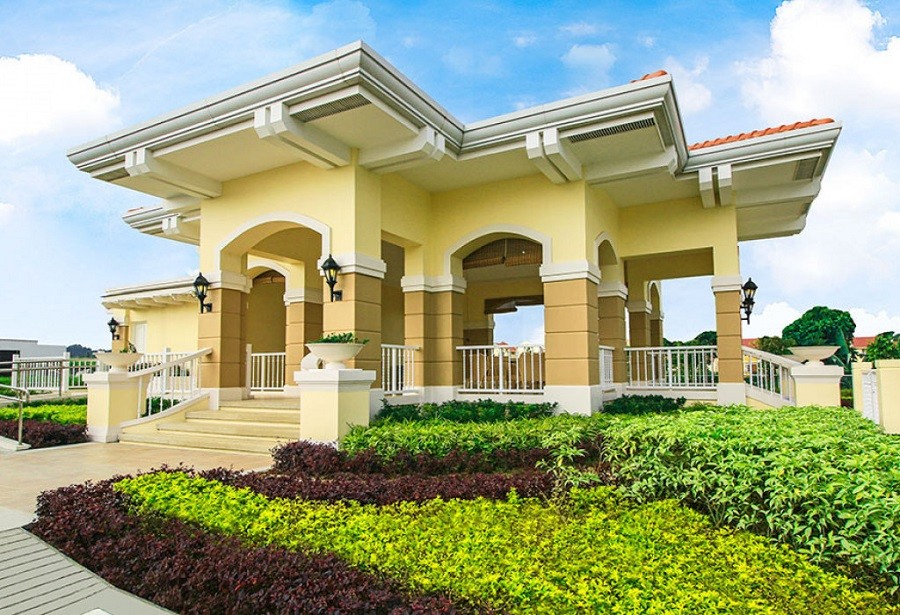 Aldea Real
Another residential area located at Ciudad de Calamba, Brgy. Punta, Calamba, Laguna, Aldea Real boasts an amazing view of Mt. Makiling. The place is surrounded by lush greeneries while also showing off a typical suburban feel.
Along with this list of features and amenities, Aldea Real really tries to provide everything that they can to their patrons.
Multi-purpose Clubhouse
Basketball Court
Parks and Playground
Gazebo/View Deck
Jogging Paths
Residence Security
For families that are looking for a great starting point for both their careers and the lives of their children, Aldea Real is the place for you. It's perfect for creating memories as it's both incredibly comfortable, convenient, and practical as a home!
Find Stability with Futura by Filinvest
Futura by Filinvest is all about investing in yourself today so that you can be fiscally secure tomorrow
Our house and lots in Laguna are available in customizable packages which will almost always ensure that you get what you're looking for at a fair price.
We don't believe in always providing subpar services. Instead—we pride ourselves in offering smart-value house and lot packages that are perfect for anyone who wants to start anew!
For more information about Futura by Filinvest, check out our website by clicking here!