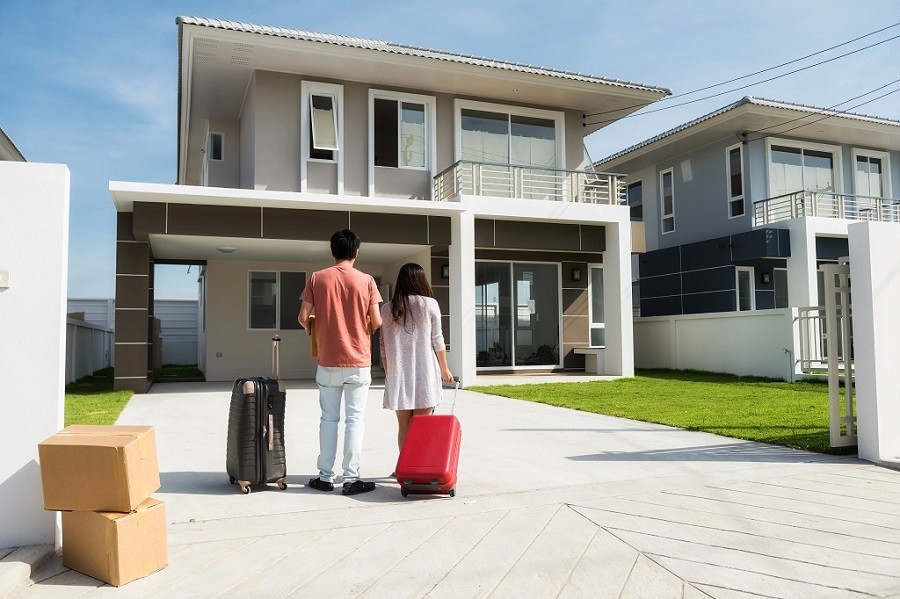 House and Lot for Sale in Bacolod City: Taking a Look at the Future
Located amidst the Sugar Bowl of the Philippines is Futura by Filinvest's luxurious cosmopolitan houses and lots for sale in Bacolod City. Be part of the urban development of an area known for its abundant agriculture. Read on to learn more about Bacolod and the deluxe properties of Futura by Filinvest.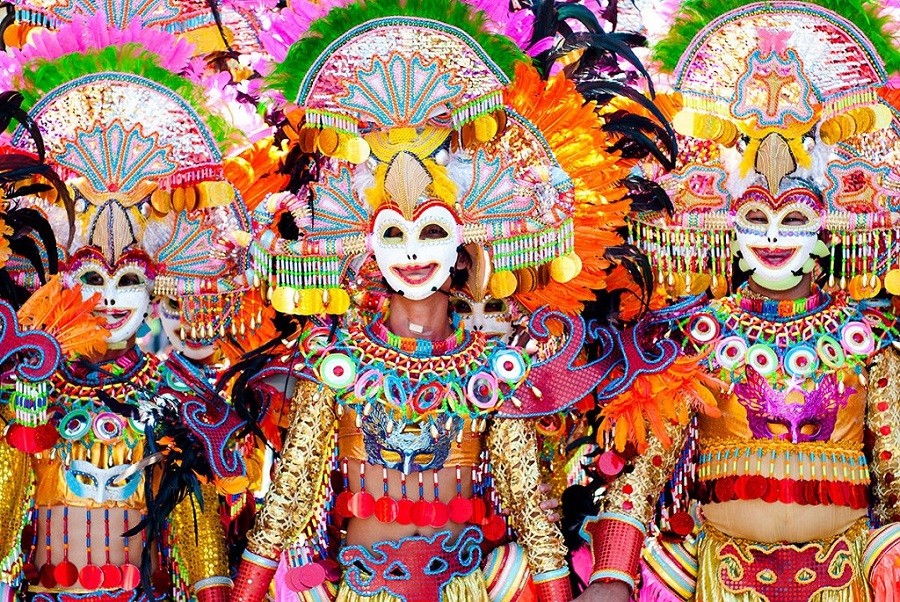 Bacolod Through the Years
The Evolution of Bacolod
The first settlement was found in Bacolod in 1770. It was found in a stonehill area, which inspired the name of the city as its Ilonggo translation is "bakolod".
In 1787, Muslim raids caused the town to be transferred to an area closer to the shore.
1894 was the year Bacolod was deemed the capital of the Province of Negros. It was ordered by then Governor General Narciso Claveria.
Bacolod was occupied by American forces in 1899. They were led by Colonel James G. Smith.
Bacolod was officially declared a Philippine city in June 18, 1938. This was deemed by the National Assembly via Commonwealth Act No. 236
In 1942, Japanese forces defeated American forces and occupied the city. Three years later, American forces were able to reclaim the city.
Bacolod is currently an elite city known for its agricultural advancements over the years. Its main sources of income are plantations and various other industries that utilize the crops around the city. It was deemed the "Sugar Bowl of the Philippines" due to its rich history of sugarcane plantations. Other famous crops are coconut and rice.
Besides its farms, Bacolod is also known for dishes that have been passed down through multiple generations. This makes the area a popular place for culinary enthusiasts to visit and explore. For hearty dishes, the area is known for its selection of fresh seafood and its specialty chicken inasal.
In terms of sweet treats, Bacolod is known for its traditional piaya and its glazed napoleones. Have these delectable treats right on your doorstep with Futura by Filinvest's houses and lots for sale in Bacolod City.
Silay, Museum City of the Philippines
Bacolod is home to Silay, the second designated "museum city" of the Philippines. Thirty-one houses have been accredited as historical landmarks due to their preservation since the Spanish colonial era. You are free to roam and explore these different houses to get a glimpse of the area's history.
Its name, however, is based on folklore dating back years before the Spanish colonization. Silay is named after the Kansilay tree, which is rumored to have gotten its name from a brave young maiden. The first tree in the area is said to have grown over the grave of the village chief's daughter, Kansilay, who sacrificed her life in exchange for the safety of her people. This powerful young lady's bravery is still recognized today during the city's Hugyaw Kansilay Festival.
Colorful Festivals
The area of Bacolod and its surrounding cities are known for their colorful festivals. Citizens dress up in bright, eye-catching costumes and walk around the city proper. Dance performances are done throughout the parade that showcases the folklore that they are celebrating. Thousands of people flock to the city during these festivals, but you can easily be near the celebration when you live in a house and lot for sale in Bacolod.
Silay: Panaad sa Negros Festival, Hugyaw Kansilay Festival
The Panaad sa Negros and Hugyaw Kansilay Festivals celebrate the area's rich history. Hugyaw Kansilay is more focused on celebrating the city of Silay and its origins. Different barangays compete to have the best portrayal of the legend of Kansilay. Performances are judged on the quality of their choreography, costumes, and makeup.
The Panaad sa Negros Festival is focused on the entire Negros Occidental area. It is called the "Festival of All Festivals" as it gives different cities the chance to showcase their festivals in a cultural show. It is a weeklong event that has a packed program to give each municipality the chance to show their cultural heritage, industries, and tourist destinations.
Talisay: Minuluan Festival
The Minuluan Festival is a 5-day celebration of Talisay's successes. It showcases the experiences of the people of Talisay as well as the culture that has developed. People weave their own costumes out of their local products and decorate it with different colors and stones. Some tribes wear their traditional garments for celebration.
The citizens all walk the streets with their crops in hand, celebrating the progression of the city. They also hold reenactments of the history of Talisay, from its pre-colonial to its post-colonial history. Dancers are accompanied by drummers, chanters, and people who play wooden instruments.
The MassKara Festival has become a well-known celebration throughout the Philippines. This festival is a month long and is a huge celebration done every October. It holds multiple street dancing competitions, where different groups try to put on the best show.
A special competition is the Electric MassKara, which is a street dancing competition held at night. Groups think of unique ways to be able to show off their choreography with glowing costumes. The month's celebrations also include a beauty pageant, food festivals, sporting events, and agriculture-trade fairs.
The creation of this festival in the City of Smiles came from a dark time when the area's most prominent source of livelihood reached an all-time low. The sugar crisis, along with the tragic accident that led to the deaths of multiple prominent families, caused a loss of hope in the Bacolod people.
The city's mayor at the time, Mayor Jose Montalvo Jr., created the MassKara festival in the hopes of bringing back the smiles of the people in the city. His efforts work and the MassKara festival has been a popular tradition ever since.
Live in a community that celebrates its accomplishments. Live in the City of Smiles!
Palm Estates, Talisay City
Futura by Filinvest's Palm Estates is a luxury 51-hectare development found in Barangay E. Lizares, Talisay City. It is designed to be a cosmopolitan city found within another abundant cityscape. The complex is a combination of retail establishments and peaceful open spaces. Live in luxury at Futura by Filinvest's houses and lots for sale in Bacolod City.
Jetsetter's Paradise
Talisay is found between the cities of Silay and Bacolod. This gives its citizens easy access to the Bacolod-Silay International Airport, which is just a short drive away. Prepare for your trip by buying necessities at the multiple retail establishments found within Futura by Filinvest's Palm Estates.
Events Area
Palm Estates is a mixed-use complex that is home to a large field that can be customized for a number of events. The field is big enough to officiate a soccer game or other kinds of sports. The area is also serene and secure enough to go for a relaxing jog.
If you are looking for a big space to hold an event, then consider renting out the entire event area. This could be in celebration of a birthday party, an office gathering, or a music festival. You could put up all kinds of decorations based on the theme of your choosing.
Retail Shops
There are a number of retail shops found in the complex for those who enjoy shopping with their friends and family. There are local and international brands of clothing, as well as different culinary cuisines all within one area. Forget the long drives and intense traffic going to a commercial establishment, live within walking distance of any necessities you may need with Futura by Filinvest's houses and lots for sale in Bacolod City.
Clubhouse with Roof Deck
The clubhouse is a 2-story building meant to provide an accommodating space for Palm Estates residents to relax with their loved ones. Comfortable cushioned chairs are found strategically placed around the open area, which has a steady flow of air coursing through it. For those who want to beat the summer heat, there is a pool available for all Palm Estates residents to enjoy.
Churches and Other Historical Landmarks
Found around the area are a number of churches and other historical landmarks. These prized locations have been preserved by the people of Bacolod and opened up to be enjoyed by the public. Here are some of the most notable places to visit:
The Ruins is a 440-hectare sugar plantation found in Talisay. Within the plantation is the ruins of a mansion made from a grieving widower. Don Mariano Lacson lost his wife Maria Braganza and the baby they were expecting in a tragic accident.
The mourning Don Mariano built a mansion to celebrate the memory of his late wife and child. He ensured that the mansion was built out of material that could withstand any natural calamity. You can now visit the mansion and walk through its halls. Try to spot the "M" designs carved on each post to commemorate the love of Don Mariano and his wife Maria.
Scattered around the town of Bacolod are family homes meticulously preserved throughout the years. These are mostly grand mansions of sugar barons in the 19th century. Such homes are made of wood and preserve different styles of architecture. Mansions you can tour around include the Balay Negrense, Maria Ledesma Golez Heritage Building, and the Bernardino Jalandoni Museum.
Churches around Bacolod come in different shapes, sizes, and designs. Some have retained their traditional structures, while others have gone for a more modern and artistic approach. St. Joseph the Worker Church in Victorias City has renovated its space to have a more modern interpretation of liturgical symbols. The altar is a giant mural filled with bright colors that fill up the entire wall.
Other churches are sticking to the more traditional route. Certain cathedrals such as the Earth Chapel and the San Diego Pro-Cathedral are centuries old and are made of traditional indigenous materials. Visit these churches to walk through the history of Bacolod.
Bacolod's Natural Attractions
Caves, falls, beaches, natural sanctuaries, take your pick. Bacolod is home to a number of natural attractions that you can enjoy with your friends and family. These destinations are picture perfect and can ensure lifelong memories. Be one with nature at a Futura by Filinvest house and lot for sale in Bacolod City.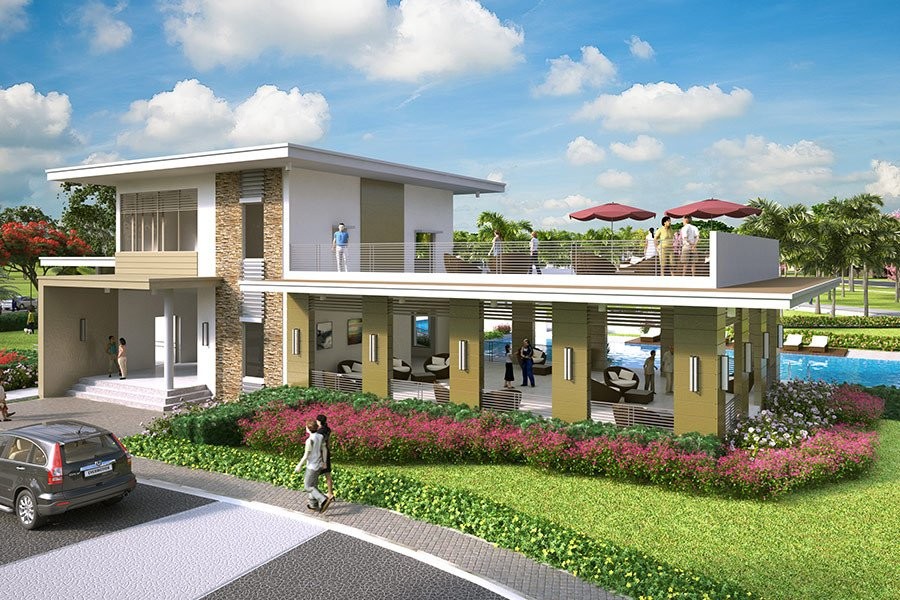 Futura Homes Palms Estates
Futura Homes Palms Estates is a residential enclave located within Palm Estates. These houses and lots for sale in Bacolod City are surrounded by vast fields and tall palm trees, perfect for a family looking for a fresh start in a calm environment or a working Phillennial looking for their first home. These luxury houses improve their resident's overall way of living.
Cosmopolitan Style House Models
There are two styles of homes to choose from at Futura Homes Palms Estates. The Elisa House Model is a 2-bedroom 34 sqm home. The Amber House Model is a 2-bedroom 57 sqm home. Both models come with a toilet & bathroom, dining area, living area, kitchen area, and service area. Live in a spacious home with Futura by Filinvest.
Leisure Pool
Futura Homes Palms Estates offers a number of fun activities for you to enjoy. Take a dip in the crystal clear leisure pool available to any resident. Or take your kids to the kiddie pool to have some fun under the sun.
Outdoor Playground
There is also an outdoor playground for your children to enjoy. Accompany your child to play while being ensured of their safety. Watch them develop their communication skills by playing with other children around the area.
Jogging Path
Run through the towering palm trees and Futura by Filinvest's houses and lots for sale in Bacolod City. Take a jog through the safe streets of this cosmopolitan city. Take your pets on long walks along the jogging or reflexology paths around the area.
Covered Basketball Court
Shoot some hoops with your friends or challenge other teams at Futura Homes Palms Estates' covered basketball court. The court is made of the highest quality of material to ensure that you have good playing experience.
Quality Education
To give your children the highest quality of education, enroll them in prestigious schools found around the area. There are a number of schools that can offer your children the best grade school and high school education.
Live in The Future of Bacolod with Futura by Filinvest!
Be a pioneer in the future of houses and lots for sale in Bacolod City. Have the luxury of living in a culmination of modernity and the country life. Live in the heart of the City of Smiles. This is the best place for you and your family, there's no better way to find your home than with Futura by Filinvest.
Choose the future, choose Futura! Click here to learn more about the properties of Futura by Filinvest!