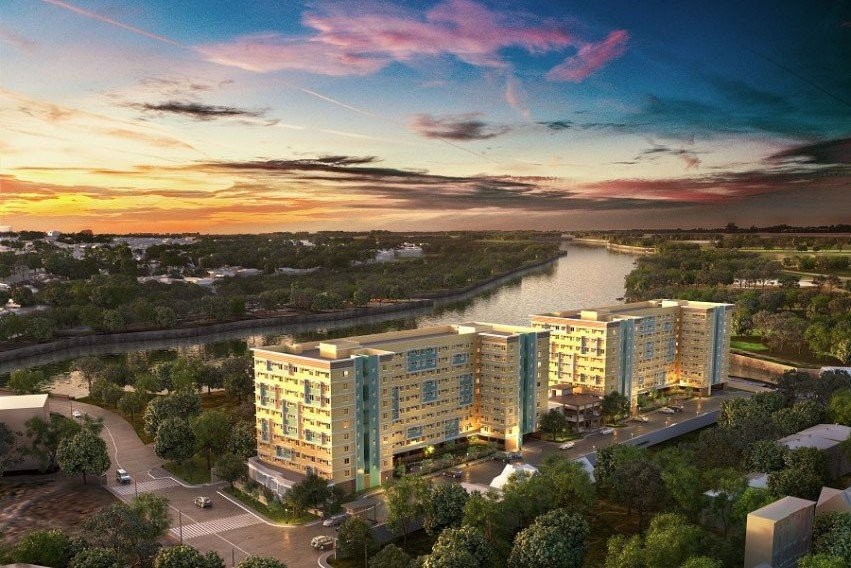 Condo for Sale in Iloilo: Getting More Out of Life
Life can be more than what you expect. Finding the right condo for sale in Iloilo can kickstart a brand-new lifestyle for you. There are many reasons why you should choose to settle down in Iloilo — one of which is the community in the city. Iloilo is a city filled with smiles and sincere hearts.
The people of Iloilo are some of the most hospitable and romantic people in the Philippines. The provincial life in Iloilo is uniquely different as there are year-long festivals and events the entire community takes part in. Iloilo is rich in both religious and historical culture, making this city a great place to visit if you want something other than the modern complexities of Metro Manila.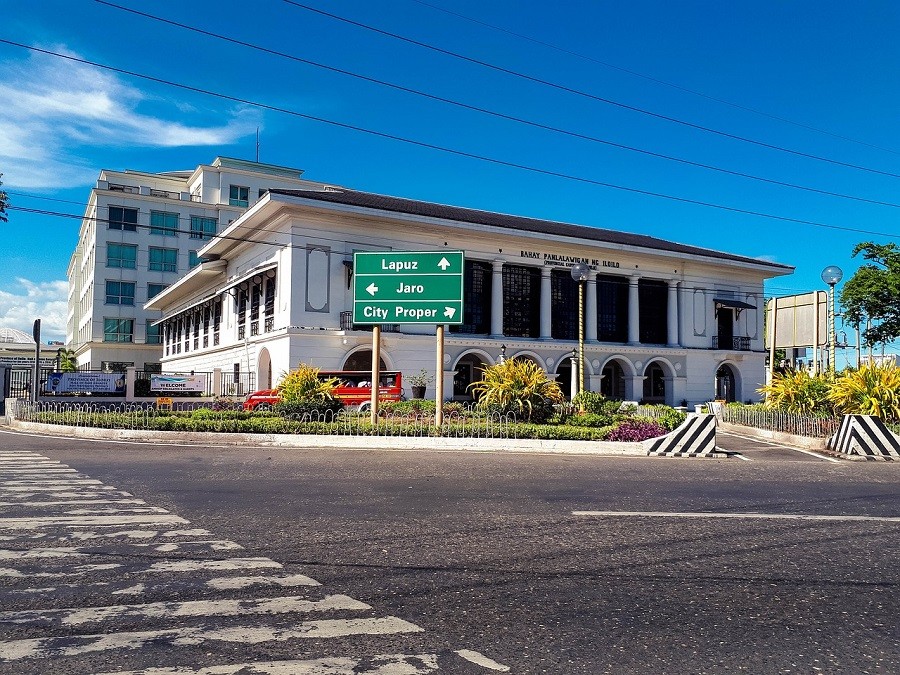 All About Iloilo
The "City of Love" is highly urbanized. It can offer similar amenities and facilities for new families as those found in the Metro. The Spanish called this city "La Muy Leal Y Noble Ciuded de Iloilo" which means Most Loyal and Noble City.
The city of Iloilo is in the regional center of Western Visayas. Located in the western part of Panay island, Iloilo is composed of 1,721 barangays within 43 towns. Iloilo maintains its historical heritage while still keeping up with the times. The city is not short of malls, bars, and hotels for both tourists and locals. Historical Spanish-era buildings are well-preserved and integrated with the laid back community.
History of Iloilo
The origin of Iloilo started when Panay island was divided into three districts. The "Barter of Panay" involved 10 Bornean datus who came to the island. They proceeded to trade the land with the Atis, sealing the deal with a gold wide brimmed hat called "salakot", a gold chain necklace. and many more gifts. One of the districts that belonged to Datu Paiburong called Irong-irong became what is now known as Iloilo.
Historically, Iloilo started out as a settlement for fishermen. The port was used for shipping sugar products to and from Negros Island in 1855. In terms of economy, Iloilo came in second place just before Manila back in the 20th century. Various agricultural, educational, art and telephone systems were developed over the course of 1888-1894. The Americans tried to convert the city back into a township but were unable to do so due to its economic significance in the Visayas-Mindanao area. The cityhood status of Iloilo was regained on July 16, 1937.
The second World War plunged Iloilo under the rule of the Japanese forces. Sadly, the economy of Iloilo was greatly affected after this grueling war. It wasn't until the 1960s that the economy slowly and steadily moved forward again. More ports and commercial establishments were built to benefit the city of Iloilo.
Immerse yourself in the kind culture of the city of love. Iloilo is richly saturated with good people, unforgettable festivals, delicious food, and an overall positive atmosphere. Once you settle down in your chosen condo for sale in Iloilo you'll be rewarded with new horizons and opportunities for yourself and your family.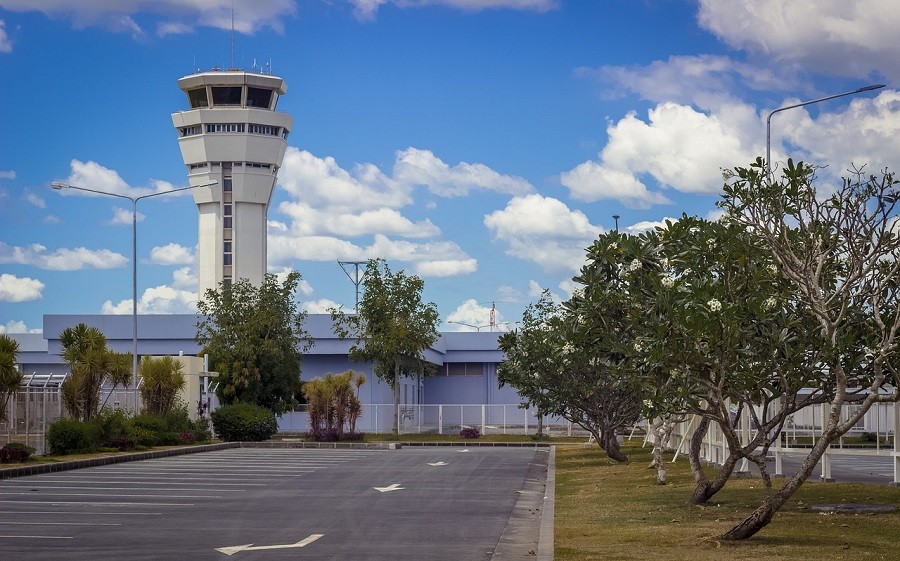 Getting Around Iloilo Made Easy
If you're looking into moving to a much more laid back city, Iloilo is the right choice. It's a known fact that traffic in the Philippines is one of the worst in Southeast Asia. Iloilo is not exempt from these problems but you'll be happy to know that the traffic in the City of Love is more mellow. Because of the smaller population of Iloilo, traffic jams here are not as severe.
There is less foot traffic to deal with because of this, making your commute or drive around Iloilo easier. Going from one place to another is no longer a stress-inducing experience. For Phillennials, this can mean more time to spend with loved ones and less time in traffic. You can spend less time in transit and be more productive at work.
Iloilo is a known transportation hub in Western Visayas. There are many buses, ferries, jeepneys and vans that can take you anywhere in Iloilo or the rest of Western Visayas.
Buses, Terminals, and Routes
Tagbak terminal is the largest terminal in Iloilo — one that's also used by tourists to get to neighboring islands. There are buses and vans that can also get you to and from Manila. Molo Terminal has vehicles bound for San Jose and Anini-y Antique. This terminal can be reached by jeepney or taxi by taking Villa Arrevalo or Molo Mandurriao.
Mohon Terminal houses jeeps that are heading southbound to other Iloilo towns. Iloilo Terminal Market also has jeepneys that can take you to southern Iloilo towns. If you plan to head to central Iloilo towns, both Ungaka and Pavia's People can take you to your destination.
Ferry Travel
As a coastal city, Iloilo has many ports that can connect you to other areas of the Philippines. Iloilo domestic port is also known as Fort San Pedro. There are many shipping lines that accommodate civilians with direct routes to Manila, Cebu and Cagayan de Oro. Iloilo River Wharf is a seaport that is mainly for civilian use. This terminal has routes bound for Bacolod, Guimaras, and Palawan.
Airport
The Iloilo International Airport is the 4th busiest airport in the Philippines. It's also known as one of the most beautiful airports in the country. From this airport, you can travel to and from Hong Kong and Singapore. Domestic flights to other major cities are also available.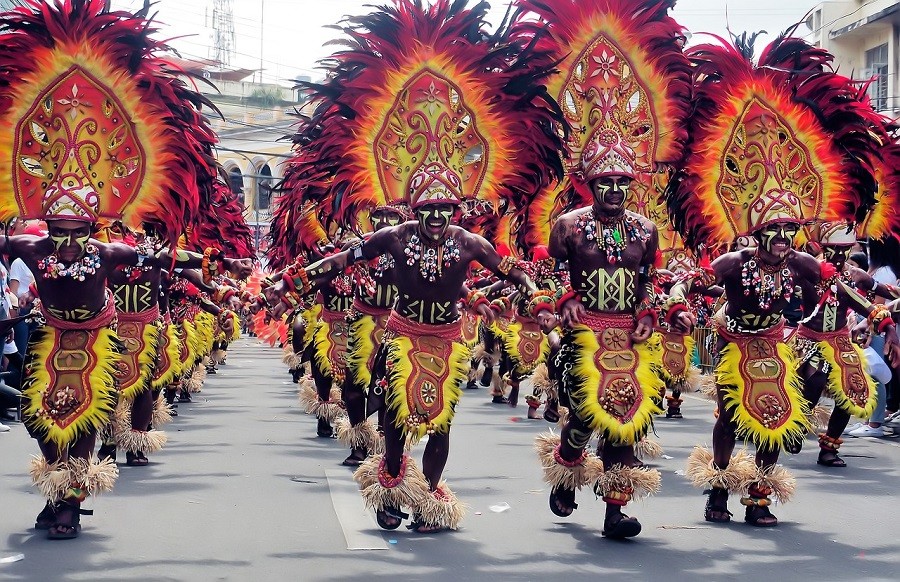 Drop Dead Gorgeous Destinations in Iloilo
The heart of the Philippines, Iloilo has many attractions that are rich in heritage and tradition. If you're a future resident who just purchased a condo for sale in Iloilo or just a tourist, Iloilo has many surprises in store. Phillennials can enjoy the pristine beaches for that Instagram worthy shot or just relax under the sun for some much-needed rest and relaxation.
Beaches
Like many islands in the Philippines, Iloilo is also brimming with beaches and islands to satisfy any traveler's wanderlust. Northern Iloilo is the place to visit if you want to find the best remote islands. Some of the islands you can find in northern Iloilo are Islas de Gigantes, Sicogon and Marbuena. Nature lovers can enjoy the preserved marine sanctuaries in Southern Iloilo.
Tourist Spots
As a traveler's hub, there are many tourist spots to visit in Iloilo. One thing any Phillennial should experience is the savory and tasty food of Iloilo. Cuisine in Iloilo is bursting with texture and unique flavor. Local restaurants are guaranteed to serve a hearty, cozy meal, that's absolutely unforgettable.
A condo for sale in Iloilo makes historical sites widely and easily accessible. These heritage sites are scattered about the whole city and can be reached by foot or vehicle. Calle Real is a restored business district that is very popular among many tourists. If you're religious, head over to Jaro and Molo to visit the preserved, century-old churches.
Events and Festivals
It's a known fact that Ilonggos are big fans of hosting various events and festivals. There are tons of town-wide celebrations every year. The local festivals are full of life and color, celebrated as thanks for the various blessings that the people received during the year. Patron saints are also honored and shared with the many locals and visitors of Iloilo.
Dinagyang is a religious festival that's celebrated on the 4th weekend of January or right after the Sinulog festival of Cebu. This festival is specifically for Santo Niño and celebrates the folklore tale of "The Barter of Panay".
Paraw Regatta is a race amongst the local seafarers. The race utilizes Paraws or colorful sailboats that are regarded as the oldest traditional sailboats in Asia. This festival is celebrated in the Iloilo strait between Guimaras Island and Iloilo City.
The Feast of Our Lady of Candles
If you're looking for a grand celebration and festival then the Feast of Our Lady of Candles is the one for you. In this festival, pageants influenced by religious designs are held and exhibits that celebrate the agricultural and industrial sectors are displayed. The Feast of Our Lady of Candles is the biggest all-out celebration that is famous in the Philippines.
Pasungay Festival is an annual bullfighting festival that celebrates this tradition in San Joaquin. Visitors are invited to watch the show and the strength of the majestic beasts during the second Saturday of January.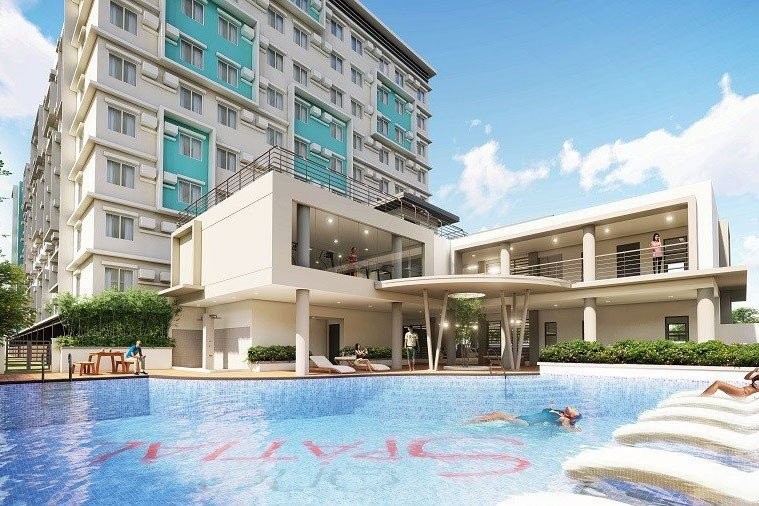 Life Made Simple With One Spatial Iloilo
Why should you settle down in Iloilo?
What makes Iloilo so special? Iloilo is the place to be if you want to live a happy and fulfilling life. The city employs the highest standards when it concerns the environment compared to other cities in the Philippines.
Living in a city with less pollution can prolong your life and keep you healthier for longer. Besides a healthier life, the economy of Iloilo is constantly on the rise. You can find good job opportunities here that can help you maintain your familial and personal needs. Iloilo's booming economy is a prime choice for investors who want to penetrate the Western Visayan economy.
Prestigious schools nearby
As a young family, your child's future is secure as there are many schools and universities located nearby. Your children are guaranteed to receive the highest quality education. Families can attend Sunday gatherings with the many nearby churches situated at One Spatial. Emergency facilities are also accessible within the area.
Get More Out of Life With One Spatial Iloilo
This mid-rise condo for sale in Iloilo is conveniently located in Barangay Tabucan, Mandurriao. Phillenials and young families will enjoy the welcoming community of Iloilo. If comfort and security are your main priorities, One Spatial is the perfect property for you.
This exclusive mid-rise condominium brings forward the latest designs, the highest quality facilities, and top-notch amenities. This project perfectly blends modern open-spaces with natural surroundings. For those seeking stability, you will definitely enjoy what Futura by Filinvest has to offer with One Spatial Iloilo.
Convenient and accessible facilities
The indoor facilities are expected to improve the quality of life of the residents through a strong sense of community. Host gatherings and celebrate important life events at the clubhouse. The clubhouse at One Spatial is large and spacious, which can accommodate many guests without feeling overly cramped.
Fun under the sun in our swimming pools
Cool off in the adult and children's swimming pool, available exclusively to residents of One Spatial. Beat the heat and have fun with your family once the weekend arrives. Take advantage of the pool to rejuvenate your senses after a long work week.
Have fun, stay active at our parks and playgrounds
There are playgrounds and parks that kids can commune and play in. Encourage an active and interactive lifestyle with your children. You can opt to let children play while you enjoy the serene and scenic view of the Iloilo River.
Active individuals can jog on the specifically developed jogging paths and walk trails. Nothing beats the fresh air of Iloilo in the morning and a good heart-pumping jog in the landscape walk trails.
Shop 'til you drop in our commercial center
For your shopping needs, a commercial strip is readily available at this condo for sale in Iloilo. No need to travel far and wide to get your weekly resupply. There are also various shopping malls nearby that can easily be reached by commuting or driving.
Investing in One Spatial Iloilo from Futura by Filinvest is your next best strategic move for a better and more fulfilling life.

Sublime Mid Rise Condo Living With Futura by Filinvest
One Spatial is a condo for Sale in Iloilo from Futura by Filinvest. Your dream of a stable life can be achieved right here. Futura promises to offer value-for-money homes that provide comfort, safety, and accessibility. Futura guarantees the Buhos Tibay seal of quality for every property, unit, and home-built.
A good home should be a place you look forward to going to at the end of the day. Focus more on your family and loved ones with your new home in Iloilo, conveniently located in the welcoming community of Mandurriao. Our expertly trained consultants are ready to answer your inquiries. Call now or email us to get started on your future! Click here to visit our website for more information!