Money-Saving Tips for Your Holiday Break
16 March, 2019
---
Summer's here! The sun is shining, the great outdoors is calling, and the vacation of your dreams is finally happening! But time flies and costs pile when you're having fun, and your holiday can break your bank if you're not careful. So before you go on your well-deserved vacation getaway, keep in mind these four money-saving tips to make your dream vacation a reality.
Make a Packing List
The secret to a smooth-sailing holiday trip is having everything you need—and more—on hand. In any trip, whether small or big, always start with a packing list. Make an extensive note of all the things you might need for the entire duration of your outing. List down everything from essentials like passports, documents, and medicines, to generic items like toothbrushes, towels, and an extra pair of socks. Having a list ensures that you won't forget anything and have to buy later on.
Pro-tip: Make a separate list for each member of your family, and have them do their own packing if possible. This teaches everyone responsibility and independence, especially the younger ones. Find a Home Away from Home
Find a Home Away from Home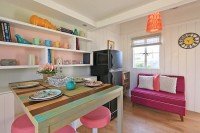 Staying with family or close friends who live in your holiday destination can save you a great deal in lodging and food expenses. As locals, they can also help you make the most of your itinerary by pointing you out to the best spots the area has to offer. If this isn't an option, getting a rental home is your next best bet, giving you all the comforts of home, minus the exorbitant sums of hotel rooms. As a family, consider getting a rental that comes with a kitchen so you can prep your meals instead of having to eat out every time. For longer trips, check into a rental that comes with washers and dryers.
Pro-tip: If you have to stay in a hotel, check if your credit card offers convertible rewards points you can use to either get your rooms discounted–or even free.
Get a Map
While getting lost is definitely an adventure, it can also be costly. Know the lay of the land before visiting, especially if it's your first time. Apps like Maps.me provide downloadable, detailed maps and allow you to bookmark the spots you'll be visiting, providing possible routes to take from your lodging. If you're traveling abroad, be sure to download apps like Qando Wien (Vienna) or Kakao Maps (Seoul), which are made for city-specific navigation. These apps can include public transportation routes and timetables, which is extremely helpful if you want to know how locals get around. Whenever possible, opt for public transportation rather than taxis or ride-sharing, as these are significantly cheaper and, at times, more efficient.
Pro-tip: Walking around is a fantastic way to really immerse in a place, but if that's not an option, look out for day tickets offering a certain number of rides on various transports. These are often cheaper and more convenient than having to buy a ticket or pay the fare every time you take the bus or the train.
Pack Your Meals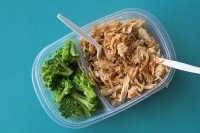 One of the biggest expenses of any vacation is eating out, which can be easily remedied by packing your meals and snacks instead. Home rentals have the advantage of coming with full use of a kitchen, so you can save more and eat healthier by prepping your own meals. Stock up on munchies like fruits, nuts, and breads, and always make sure to carry a reusable water bottle so you don't have to buy outside.
Pro-tip: Check if your lodgings offer complimentary breakfast. Watch out as well for Kids Eat Free offers, or buffets where family members can get discounts. You can also skip on tipping or paying the service charge by ordering your food to go and finding a picnic spot, or eating back in your rental.
Summer is a time for relaxing and unwinding, and so should your vacation be. Manage your finances well for a breezy vacation getaway. Make a packing list so you don't forget anything. Skip the hotels (or take advantage of your credit card's rewards system) and bunk with friends or relatives, or get a rental. Download a map and study the routes you'll have to take. And finally, pack your meals and carry water to keep yourself fueled throughout the trip. Have fun!
Futura by Filinvest offers fresh beginnings with solid homes made with our signature Buhos Tibay seal of quality. Futura Homes are peaceful havens where you and your loved ones can relax and focus on the important things in life. For more details, visit Filinvest.com, and sign up to our newsletter to get the latest updates on Filinvest projects.