Exciting Reasons to Live in Dumaguete City, Negros Oriental
04 August, 2022
---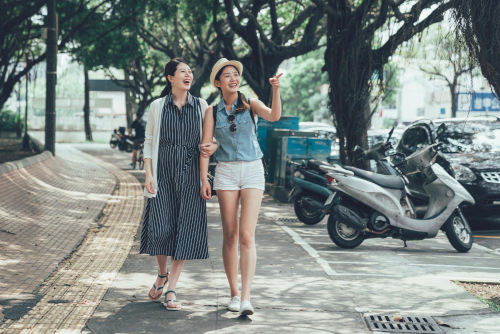 Dumaguete is one of the best cities to live in, and it's not just because it's close to the beach. There are plenty of reasons that make this city one of the top places in the Philippines to relocate. Here are just a few:
Live near beautiful beaches
Dumaguete is a great place to live if you like beaches as it has many beautiful ones to choose from. Some of them are easily accessible by riding a jeepney or habal-habal (motorcycle taxi).
Or, you could visit its white beaches and other popular tourist destinations that are known for their white sand and clear waters.
Low cost of living
When you live in Dumaguete City, you won't have to worry about the cost of living. Many of the things that we take for granted are even cheaper here than in other parts of the country:
Food and drink: You can find a decent meal for as low as P100. And if you're looking for something more upscale, you can also find restaurants that serve good food at reasonable prices.
Transportation: Public transport is cheap enough that most people ride bikes instead. If you need more space or speed for commuting purposes, then taxis are affordable too! Taxis can be shared between multiple riders as well by carpooling. The fare per person is usually around P50 minimum with no extra charge per kilometer traveled - saving money while reducing pollution!
Great real estate deals
An investment in real estate is a wise decision.
Dumaguete is one of the most affordable cities in the Philippines, with real estate prices that are much lower than those in the major cities in the country. So, if you're looking for an alternative place to live where you can still earn a decent living, Dumaguete is a great option.
If you are also looking for an affordable property investment and great rental income, this city is also the place to be. There are many houses and lots for sale in good condition at reasonable prices, which makes them the ideal homes for young professionals and retirees. The city also offers many condominiums that can be rented out for high returns – just like Marina Spatial.
Marina Spatial is a mid-rise residential condo community located within the mixed-use Marina Town. It has breathable, peaceful, and laidback environs where you can be healthy right at the heart of the city. With its relaxing amenities like swimming pool, basketball court, clubhouse, and gazebos, you can simply unwind or bond with your family. It also has a strategic location where you can embrace an integrated lifestyle near Marina Town's commercial area, offices, and other leisure hubs.
High quality of life
You'll enjoy a high quality of life in Dumaguete City, Negros Oriental.
This is a city with good education, healthcare, and food. It also has a lively nightlife with many entertainment venues and shops to choose from.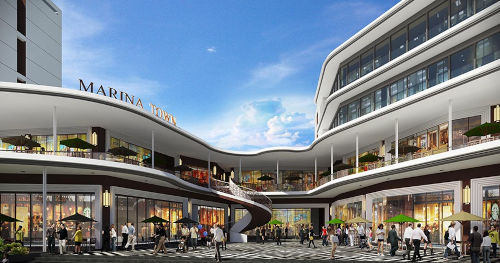 If you are a resident of Marina Spatial, with its location within the 1.9 hectare development, Marina Town, the quality of life you are looking for is set to be complemented by a modern shopping hub and dining strip, a chic hotel, and a picturesque boardwalk – leisure and convenience right at your doorstep.
Safe environment for kids and families
Dumaguete is known as the 'City of Gentle People,' making it a safe place to raise a family or retire. This can be attributed to the presence of parks and playgrounds designed for children and their families. These facilities are in prime locations, making it easy for parents to drop by with their kids after work or school.
Educational excellence
Dumaguete City is home to many universities and colleges, including some of the best schools in the country like St. Paul University and Silliman University. This makes it the education capital of Negros Oriental and an ideal place for those who want to pursue higher education. The educational opportunities here are diverse, so you'll never have a shortage of options when it comes to reaching for your academic dreams.
Not only does Dumaguete City have great educational institutions, but it also has many businesses looking for employees with degrees in various fields—which means that if you're looking for employment after graduation or before going back to school, Dumaguete City should be on your list! Whether you're interested in starting or growing your own business or just want an opportunity with a reputable company, Dumaguete City is an excellent choice.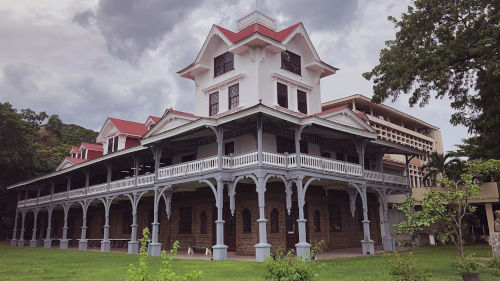 Enjoy the Heart of Living at Marina Spatial, Dumaguete
Interested in moving to Dumaguete City? Look no further! Savor independence and pursue your passions at Marina Spatial, a modern city home where you can enjoy your bright future. Whether you want to live in it or rent it out, its amenities and modern features make it an investment that's worth the price.
For inquiries, call (02) 8850-0888 or (0919) 076-4836. For more info, visit our website: https://futurabyfilinvest.com/project/marina-spatial. Call now!